Peel-off masks are made of ultra-fine powder from marine alginates. They gel with water and allow a perfect adhesion to face and neck skin. Enriched with targeted active ingredients, BeautyMed modeling masks have a pleasant texture and offer a true well-being moment. They leave a fresh and glowing skin.
BCLAY/025
25g / 0,88 fl.oz
Sachet
1- Open the sachet and put the powder in a bowl.
2- Add 75ml of cold water.
3- Mix briskly the powder and the water with a spatula.
4- Apply a thick layer on the face with a spatula.
5- Leave to stand for 20 minutes.
6- Remove the purifying modeling mask in one piece starting from the chin.
7- Use a damp cotton pad to remove residues
DIATOMACEOUS EARTH, ALGIN, CALCIUM SULFATE, TETRASODIUM PYROPHOSPHATE, MARIS LIMUS EXTRACT.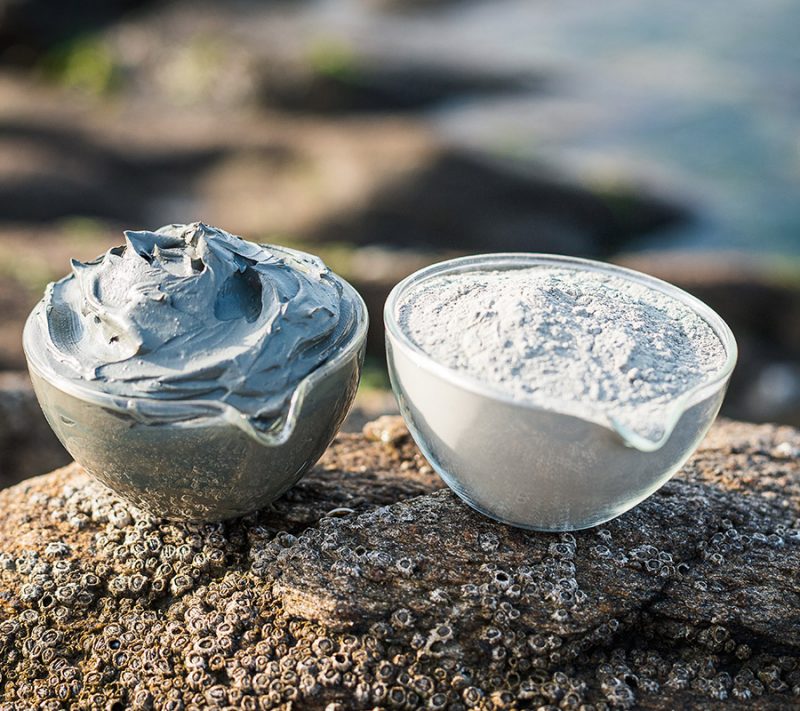 Composed with mineral salts and trace elements, this active ingredient offers stimulating, rebalancing and remineralizing properties.